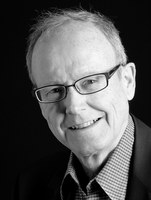 Washington, D.C., December 18, 2013-The Council on Library and Information Resources (CLIR) has appointed Stephen G. Nichols CLIR Distinguished Presidential Fellow. Nichols is James M. Beall Professor Emeritus of French & Humanities, and research professor at Johns Hopkins University. He also served on CLIR's Board of Directors from 2004 to 2013, and as chair from 2009 to 2012.
Nichols specializes in medieval literature and its interactions with history, philosophy, language theory, and history of art. His work with the Roman de la Rose manuscripts was pioneering, establishing a model for cooperative, transnational scholarly investigation and contributing to the training of a new generation of humanists. His current work on building technical platforms to aggregate and link separate datasets of medieval literature is fundamentally important to the future of the field and has implications for scholarly methodology and intellectual strategies when delving into a very large, complex corpus.
"Over the last several years, CLIR has enjoyed a remarkable invigoration of its programs and projects, receiving a record number of grants and building new collaborative efforts in support of our mission," said CLIR President Chuck Henry. "This success would not be possible without the exemplary leadership of Steve Nichols as our Board chair. I am delighted we will retain Steve's wise counsel and insight as our new Distinguished Presidential Fellow, and look forward to fostering his leadership in this new capacity."
"In a long academic career, my sixteen-year association with CLIR stands out as such a high point," said Nichols, "that last month, when I stepped down as chair of the Board, I felt like I was losing a good friend. That I'm now going to continue with this unique group in a brand new role, is marvelous. CLIR is the superego of the library and information technology world."
During the two-year appointment, Nichols will contribute to CLIR programs by serving as a link to the digital humanities and medieval studies communities, and contributing blogs and articles for CLIR publication.
CLIR is an independent, nonprofit organization that forges strategies to enhance research, teaching, and learning environments in collaboration with libraries, cultural institutions, and communities of higher learning. It aims to promote forward-looking collaborative solutions that transcend disciplinary, institutional, professional, and geographic boundaries in support of the public good.