CLIR establishes collaborative relationships and cross-institutional initiatives with organizations that have similar missions in the pursuit of common goals. These relationships take many forms, including Affiliates.
As a U.S.-based 501(c)(3) organization, CLIR can serve as a stable fiscal or administrative home for organizations that may not need to be independent legal entities. Affiliates have their own governance and mission, while CLIR provides integrated services and access to tools, platforms, research, and expertise to reduce costs, create greater efficiencies, and allow affiliates to better serve their constituencies.
Affiliate Services
Escrow accounts

Invoicing

Payments

Vendor relations

Expense reimbursement

Employment services (hiring process, documentation, payroll, meetings, etc.)

Financial services (budgeting, investment advising, reports, etc.)

IT services 

Event support (staff support, logistics, registration, financial, marketing, etc.)

Program support

And more…
Just as each organization is unique, so is a relationship with CLIR. Our list of services is just a starting point for a conversation about how CLIR can help your organization achieve its goals. Interested in our affiliate services or exploring a partnership? Contact Louisa Kwasigroch, managing director, with any questions.

A partnership between CLIR, Stanford University, and the Qatar National Library, the Digital Library of the Middle East (DLME) is a worldwide effort to federate all types of cultural heritage material, including archives, manuscripts, museum objects, media, and archaeological and intangible heritage collections. The core principle of our collaboration is that of service to partners and peoples across the Middle East and North Africa—to help reveal, share, honor, and protect collections of cultural materials and the living and historical cultures they represent.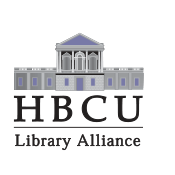 CLIR and the HBCU Library AllianceHBCU Library AllianceHBCU Library Alliance have entered into a long-term partnership that aims to position historically black colleges and universities (HBCUs) as centers of scholarly distinction with unparalleled special collections that illuminate clearly the value, significance, and contributions of HBCUs. This partnership will foster awareness and access to diverse historical records that shaped American history, thus informing dialog to promote the common good.