CLIR today announced the appointment of Jennifer Ferretti as senior program officer for the Digital Library Federation (DLF).
Ferretti is an artist and digital initiatives librarian at the Maryland Institute College of Art on Piscataway Land, in Baltimore, Maryland. She manages the Decker Library's Digital Initiatives Unit, which serves as an intellectual partner to the college's digital pedagogy and scholarship efforts, and oversees the library's digital preservation program. She is also the founder and principal of We Here, a community dedicated to supporting Black, Indigenous, and People of Color in library and information science professions.
"Jennifer's appointment could not be more timely," said CLIR president Charles Henry. "As CLIR undertakes a review of its mission, vision, and values, Jennifer brings a fresh perspective and thoughtful insight to the organization. We will evolve not just by what we can envision but how we see the world and can thereby best contribute to its enhancement."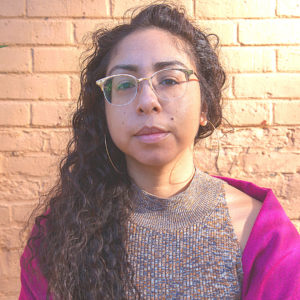 CLIR Board member and DLF Advisory Committee chairperson Carol Mandel said, "Jennifer is an innovative, insightful thought leader who brings a deep understanding of the DLF community—its roles, its values, and its multifaceted potential—to this position. She is energetic and future-oriented, passionate and compassionate, great qualities to further the shared mission of CLIR and DLF." 
Ferretti is interested in the research methodologies of artists and non-Western forms of knowledge making and sharing. She was the keynote speaker at NDSA's Digital Preservation 2020. In 2018, she was named a Library Journal Mover and Shaker. She holds a Master of Science in Library and Information Science degree from the School of Information, Pratt Institute, and a Bachelor of Fine Arts degree from the Maryland Institute College of Art.
"I've long admired DLF's commitment to the communities they serve and the centering of social justice in their work," said Ferretti. "I very much look forward to working with the CLIR and DLF teams and practitioner networks to help carry their values forward, informed by their rich history, while also looking toward the future of digital library technologies and practice."
Ferretti will join the CLIR staff on June 21. Until then, Louisa Kwasigroch will continue to serve as DLF interim senior program officer. 
A program of CLIR, the Digital Library Federation is a robust and diverse community of practitioners who advance research, teaching, and learning through the application of digital library research, technology, and services. DLF serves as a resource and catalyst for collaboration among digital library developers, project managers, and all who are invested in digital library issues.
The Council on Library and Information Resources is an independent, nonprofit organization that forges strategies to enhance research, teaching, and learning environments in collaboration with libraries, cultural institutions, and communities of higher learning.