Improvements to the platform's interface provide enhanced capabilities for browsing, searching, and organizing content
The Council on Library and Information Resources (CLIR), Qatar National Library, and Stanford University Libraries today announced several major improvements to the Digital Library of the Middle East (DLME).
The public, open DLME platform, released in July 2020, aggregates digital records of published materials, documents, maps, artifacts, audiovisual recordings, and more from the Middle East and North Africa (MENA) region. Viewers can access nearly 134,000 digital records of materials spanning more than 12 millennia held in museums, libraries, and archives worldwide. The site is fully navigable in Arabic and English.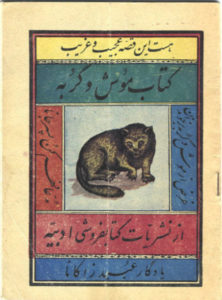 The improvements offer new capabilities for browsing, searching, and organizing content. Site curators are now able to organize content into categories and subcategories that users can interact with. The multilingual interface has also been improved. The Hijri and Gregorian calendars, which had previously been implemented as two separate facets, have been merged into a single facet with a toggle switch to select the desired calendar.
New content, added regularly, is now highlighted in the "Recently Added" section on the home page and can also be viewed on the explore page.
The project partners welcome user feedback, as well as recommendations for digital collections to be included in the DLME.
The Council on Library and Information Resources is an independent, nonprofit organization that forges strategies to enhance research, teaching, and learning environments in collaboration with libraries, cultural institutions, and communities of higher learning.
Qatar National Library acts as a steward of Arab and Islamic heritage by collecting, preserving, and making available the region's recorded history. The Library provides access to all types of information and services, enabling users worldwide to participate in an environment of learning and discovery.
Stanford Libraries collaborates with global partners in the development of digital technologies, tools, and services impacting libraries and archives. With a collection of over 12 million items and 14 miles of archival holdings, Stanford Libraries has created a dynamic discovery environment designed to improve the access to and preservation of global artifacts valuable to the research and teaching at Stanford and beyond.