Management and Personnel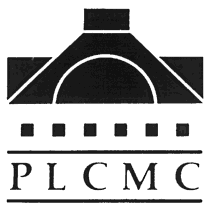 The library director and other top managers speak the language of business visionaries, with most of their time and energy–and communication–focused on the library as it will be two to three years down the road. The tools for translating such a vision are in place. The management team bridges between this future orientation and the daily activities; staff and users understand that they must help make this ever-changing venture succeed.
How a risk-taking, entrepreneurial management style can be reconciled with providing consistent, credible, and dependable service to users depends upon the talents and enthusiasm of department heads, managers, and staff members. Staff at all levels are urged to think about new possibilities, and they can be visibly enthusiastic and excited when they discuss their part in the library's changing situation. Working in a library that has won so much recognition encourages the staff, even when stress is a part of most work days.
As the library continues to provide traditional and electronic services, professional librarians have been supplemented with other types of staff and expertise (including computer specialists) throughout the system. It is far easier, the director admits, to gain and fund a technical position than to hire a librarian. Like the tension between books and online access, the tension between traditional and new skills must be accommodated. In some cases, positions have been filled by newer library school graduates with a grounding in the tenets of librarianship along with the training to manage new technologies. In other cases, longer-term MLS personnel are learning new skills on-the-job. In a number of cases, skills from other professions are being applied to the library's changing environment: the head of the public Virtual Library left the world of retailing in mid-career to become a librarian. The director of Charlotte's Web, Steve Snow, is a former editor of the Arts pages of the Charlotte Observer. A key volunteer coordinator is a former special education teacher. One of the biggest challenges is keeping the personnel structure in balance and not allowing technological needs and expansion to outweigh the need for solid knowledge of library principles and practice.
Staff develop their own job descriptions and evaluation criteria; the five-year plan clearly articulates how a multifaceted, complex vision can be broken down into tasks that are possible to accomplish. The staff must learn what is necessary to keep up, but without degrading or neglecting service to patrons. Each library employee's job description contains an element that requires up to 50 percent of his or her professional activity be devoted to customer service. This emphasis underscores the latent importance of traditional values at PLCMC. Service is something professional librarians are trained to give and to give well. PLCMC has become a dynamic example of the opportunities and the challenges that public libraries must confront as they straddle the old and the new.