Washington, DC, May 17, 2018—The Council on Library and Information Resources (CLIR) today announced the appointment of Herman Pabbruwe and Elizabeth Waraksa as Distinguished Presidential Fellows, effective June 1, 2018.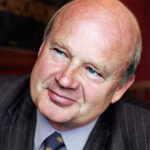 Herman Pabbruwe served for 14 years as CEO of Koninklijke Brill N.V., a global academic publisher headquartered in Leiden, the Netherlands, before stepping down this week. He has been recognized for his innovation, thoughtful experimentation, and successful shepherding of a company that has thrived for more than three centuries. He recently completed a long tenure on CLIR's board of directors, serving with distinction as treasurer and subsequently chair.
The focus of his fellowship will be scholarly publishing in the humanities and social sciences in the twenty-first century. Framing his research will be the questions of what constitutes a publication in the contemporary academic environment, and the relationship between publishing format and scholarly methodology and research strategy. He will consider new models of scholarly publishing that might emerge in the next decade, and how they might challenge the organization of academic knowledge and the traditional measures of influence and reputation.
"CLIR has published in a variety of formats about scholarly communication for more than 60 years and is deeply invested in this topic and its evolution," said CLIR President Charles Henry. "The acuity Mr. Pabbruwe brings is uniquely suited to a rigorous, humanistic exploration of these fundamental issues."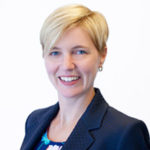 Elizabeth Waraksa is program director for research and strategic initiatives at the Association of Research Libraries, where she works on projects in workforce development, scholarly communication, and innovation. Prior to joining ARL in 2015, she served as librarian for Middle Eastern Studies and lecturer in Near Eastern Languages and Cultures and the Study of Religion at UCLA. From 2007 to 2009, she was a CLIR postdoctoral fellow at the UCLA Library, where she worked on the open access UCLA Encyclopedia of Egyptology, among other projects. She has participated in archaeological excavations in Egypt, Italy, and Israel, and published on topics ranging from Egyptian female figurines to the benefits of collaboration.
Waraksa's fellowship will focus on global digital resources, particularly those highlighting the cultural heritage of the Near and Middle East, and the opportunities that these resources offer scholars, library and information studies professionals, local and heritage communities, and all who are curious to learn more about our shared human history. She will explore how global digital collections are being leveraged in research, teaching, and learning today, and the kinds of new questions we can ask of these increasingly large and complex digital collections. She will also consider how data creators and stewards such as librarians, archivists, curators, oral historians, community leaders, developers, and others can best exchange their knowledge and expertise.
"Dr. Waraksa's contributions to the Digital Library of the Middle East have been integral to that project's success thus far," said Charles Henry. "Her research as a Fellow represents an extensible, encompassing exploration of her interests that should prove essential to our understanding of the design and aspirations of a global digital library."
Fellows' terms will be two years.
The Council on Library and Information Resources is an independent, nonprofit organization that forges strategies to enhance research, teaching, and learning environments in collaboration with libraries, cultural institutions, and communities of higher learning.