This is the second of a two-part interview with the organizers of "Capacity Assessment of Latin American and Caribbean Partners: A Symposium about Open-Access, Technological Needs, and Institutional Sustainability," which took place virtually from April 16–17, 2020. Part one is available here. In this piece, Nicole Kang Ferraiolo, CLIR's Director of Global Strategic Initiatives, interviews: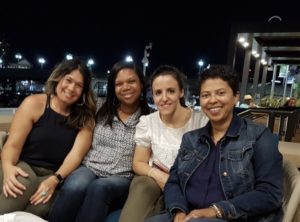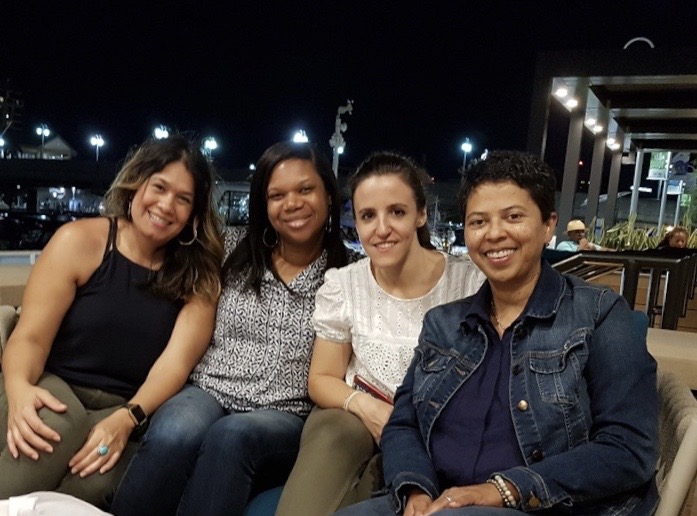 Hadassah St. Hubert, CLIR Postdoctoral Fellow at Digital Library of the Caribbean at Florida International University
Jennifer Isasi, Assistant Director of the Digital Pedagogy and Scholarship Office and Director of the Digital Liberal Arts Initiative at Penn State University
Nicté Fuller Medina, CLIR Postdoctoral Fellow at the University of California, Los Angeles Libraries in Data Curation in Latin American and Caribbean Studies
Margie Montañez, Humanities Librarian at the University of New Mexico and a previous CLIR fellow for Data Curation for Latin American and Caribbean Studies at UNM
---
How did COVID-19 affect the Capacity Assessment of Latin American and Caribbean Partners symposium?
Hadassah St. Hubert: We did not plan for a virtual symposium. It was initially going to be at Florida International University in Miami, Florida. At the time, it was unclear whether we should delay, but we ultimately decided that we would need to hold it virtually rather than in person. And though we lost some of the funds for travel that was arranged prior to the shutdown, we were able to reallocate more stipends directly to our invited partners.
Jennifer Isasi: We were planning to have an in-person Spanish interpreter and when we switched to virtual, we had to improvise how to do the interpretation. We tried different things and ultimately decided that while we were all in the Zoom call, we would have the interpreter and the one partner who doesn't speak English listening and connected on a WhatsApp call together. The interpreter would translate for her into Spanish and then when this invited partner wanted to participate, she would tell the interpreter on the phone and the interpreter would speak to us and we could hear both of them.
What were some of the unanticipated outcomes of transitioning from an in-person to a virtual symposium?
Margie Montañez: When we moved to a virtual symposium, some things were lost but I also think that there were unintentional positives. Because of the physical space, originally there was a cap on how many people could attend, so going virtual opened up the symposium to national and transnational folks. I think there's also a theoretical underpinning. Having this symposium virtually highlighted the importance of having these materials digitized and open access, especially right now.
Another big reveal was how much our partners appreciated getting to know one another and understanding the work that other institutions are doing that is similar to their own. I think what the symposium helped reveal is how much this work is interconnected.
Hadassah St. Hubert: That's one of the outcomes that we didn't plan for necessarily, but I think it's going to be important. I don't know about the rest of you, but at least my partner already got some funding from one of the funders to renovate the roof after the church fire in Milot, Haiti.
What are some lessons that you have taken away from this experience? 
Hadassah St. Hubert: One, more technical assistance. How do you reach the audience without kicking them out of the room? We were Zoom bombed … another platform might have been better for that. I think there's a misunderstanding that switching over to virtual is easy; it's not. I found it very labor intensive; I think we all did. I think we're now all a little bit more aware of virtual fatigue, but I feel like we were early doing these two-day symposiums.
Margie Montañez: We wanted our partners to really engage with and talk to one another. Well, how do you do that virtually? You just don't take what's done in person and move it online. That was where a lot of the labor came in. That meant creating a Zoom space just for our partners and connecting with them via Zoom the week before. Another thing is that my partner almost felt like there was no need for an honorarium, because there was no travel. But for us it was very important to value this work, even in the virtual, so our partners were still compensated for their time for the two days sitting in front of a computer screen. We were even able to reallocate funds to offer them a bit more.
Nicté Fuller Medina: I want to add that there were institutions we wanted to include in the virtual symposium, but we weren't able to because of the global digital divide. The UCLA library has a number of partnerships with Cuban institutions through the International Digital Ephemera Project and we really wanted them to be a part of the symposium. Because of embargoes, we couldn't find a way to get the visas for in-person participation. When we transitioned to virtual the visas were no longer an issue, but in our experience, there isn't enough bandwidth for that type of participation, and so an important voice wasn't able to be a part of this. This is also an important consideration in terms of putting materials online and making materials open access. Online does not mean access.
Margie Montañez: I also think it's important to highlight that even in the digital there is a risk of reproducing extraction practices. How can US institutions work with international partners so that the world has access to this material, but that the communities stay in control? One example we learned about was with a partnership between a Mexican and US institution, where the digital files would be hosted on a US platform, however with descriptions and metadata provided by the institution in Mexico (as opposed to a model where the US institution imposes a new set of meanings or new catalog items). The symposium sought to center the partners as the producers or agents of this knowledge.
Recordings of the symposium sessions can be found here. The forthcoming recommendations and guidelines are expected to be available in fall 2020 on the symposium website.