The Council on Library and Information Resources (CLIR) is pleased to announce the appointment of Louisa Kwasigroch as interim Digital Library Federation (DLF) senior program officer. Kwasigroch, who currently serves as CLIR's director of outreach and engagement and has worked extensively with the DLF community, will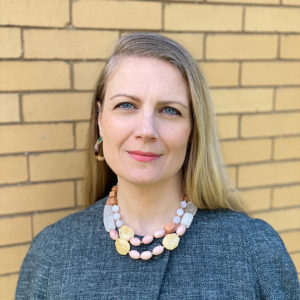 serve as the primary point of contact for DLF member institutions and individuals until a permanent senior program officer has been appointed. During the interim period, she will also continue to serve as director of outreach and engagement.
"I'm delighted Louisa has accepted this interim appointment," said CLIR president Charles Henry. "With her knowledge of DLF's engaged and active community, she will bring an empathetic and insightful continuity that will position us strategically for the next phase of DLF's evolution."
Kwasigroch has been in the library field for more than 15 years, working with public, museum, and academic libraries. She has her BA in photography from Columbia College Chicago, and both an MSLIS and MBA from the University of Illinois, Urbana-Champaign. She began her career with CLIR in 2013 as a DLF program associate and was promoted to director of development and outreach in 2015 and director of outreach and engagement in 2020.
"It has been a great joy to serve the DLF community these past seven years in my roles at CLIR," said Kwasigroch. "I look forward to continuing to support our members, working groups, and constituents while collaborating even more closely with CLIR and DLF staff, who have been doing an amazing job moving things forward."
CLIR will resume its search for a permanent senior program officer in January 2021.