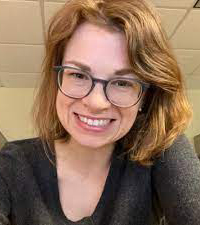 Amy Hildreth Chen
Amy Hildreth Chen is manager of medical publications at JMI Laboratories in North Liberty, Iowa. She was formerly an academic librarian at the University of Iowa. From 2013 to 2015, she was a CLIR Postdoctoral Fellow at the University of Alabama. She is the author, most recently, of Placing Papers: the American Literary Archives Market (University of Massachusetts Press, 2020). She earned her PhD in English and master's in English from Emory University, and her bachelor's in English and political science from the University of Iowa.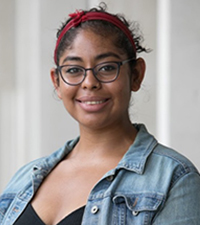 Jasmine Clark
Jasmine Clark is the Digital Scholarship Librarian at Temple University. Her primary areas of research in the DSC are accessibility and metadata in emerging technology. Currently, she is co-leading The Virtual Blockson, a project to recreate the Charles L. Blockson Afro-American Collection in virtual reality. She chairs the DLF Committee for Equity and Inclusion and co-chairs the DLF Digital Accessibility Working Group. She holds an MLIS from Drexel and a bachelor's in art history and African American studies from Temple University.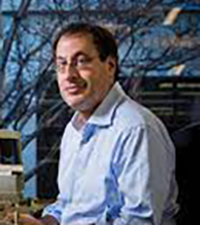 Matthew Kirschenbaum
Matthew Kirschenbaum is professor of English and digital studies at the University of Maryland, as well as director of the Graduate Certificate in Digital Studies and co-director of the BookLab makerspace. He is also an affiliated faculty member with the College of Information Studies at Maryland and a member of the teaching faculty at the University of Virginia's Rare Book School. Previously, he served for more than a decade as an associate director of the Maryland Institute for Technology in the Humanities (MITH). He has been a Guggenheim and NEH Fellow. His published work includes the CLIR burgundy book Digital Forensics and Born-Digital Content for Cultural Heritage Collections (2010), which was recognized with a commendation from the Society of American Archivists. His newest book, Bitstreams: The Future of Digital Literary Heritage, is forthcoming in October from the University of Pennsylvania Press.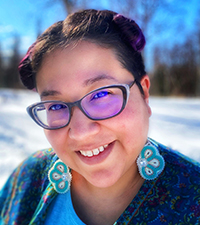 Selena Ortega-Chiolero
Selena Ortega-Chiolero is the museum specialist for Chickaloon Village Traditional Council (CVTC), where she is responsible for the CVTC Tribal Collections and Archives that house the history and cultural expressions of the Ahtna Dene of Chickaloon Native Village. As board secretary for Museums Alaska and vice-chair for the Native American Archives Section of the Society of American Archivists, she continues to dedicate her time toward helping to reframe the understanding and practices of cultural heritage ownership, management, and access so that it acknowledges indigenous identity, lifeways, and knowledge systems. She is currently a 2021-2023 Cultural Heritage Fellow in the Andrew W. Mellon Fellowship for Diversity, Inclusion and Cultural Heritage through the University of Virginia's Rare Book School. She holds degrees in art history and in Asian studies from California State University-Sacramento, and a professional certification in museum studies from the Institute of American Indian Arts and Cultural Heritage Tourism from George Washington University.