September 1, 2020—CLIR today announced the appointment of Postdoctoral Fellowship alumni Emily Beagle and Jennifer Garcon as co-faculty for CLIR's Postdoctoral Fellowship Program. They succeed Elliott Shore, former executive director of the Association of Research Libraries, and Louisiana State University associate professor Lauren Coats, who served together as deans for 12 years. Shore originally conceived the program and has been involved in leading the fellowship curriculum since its inception in 2004.
[ms_row]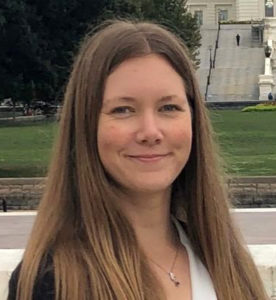 Emily Beagle is an ASME [American Society of Mechanical Engineers] Congressional Fellow at the United States Senate, where she serves on the Energy and Environment legislative team in the office of Senator Tina Smith. Her expertise is in the area of renewable energy deployment and integration with the electrical grid, and development of energy policy to reduce greenhouse gas emissions and mitigate climate change. She was a 2018 CLIR Postdoctoral Fellow in Data Curation for Energy Economics at the University of Texas at Austin.
[/ms_row]
[ms_row]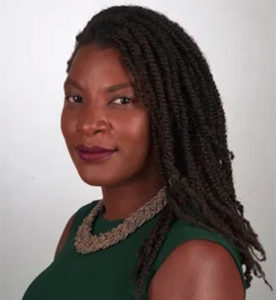 Jennifer Garcon is Digital Scholarship Librarian at the University of Pennsylvania, where she was a 2018 Postdoctoral Fellow in Data Curation for the Sciences and Social Sciences. She works to develop sustainable models and scalable infrastructures for the care of digital special collections and helps establish and maintain partnerships and collaborations with the intent to create new knowledge and preserve historical materials produced and published beyond the academy.  
"We are delighted to welcome Emily Beagle and Jennifer Garcon as co-faculty, and we look forward to the program's evolution as they build on the foundational curriculum developed by Elliott Shore and Lauren Coats," said CLIR president Charles Henry. "The fellows have been and will continue to be integral to the successful management of academic knowledge."
CLIR's Postdoctoral Fellowship Program offers recent PhD graduates the chance to develop research tools, resources, and services while exploring new career opportunities. Fellows work on projects that forge and strengthen connections among collections, educational technologies, and current research. Information on the program and on current and former fellows is available at https://www.clir.org/fellowships/postdoc/.